Embryos & Idiots

"He knew she was hiding a bee. He could hear it
zapping inside her, trapped in the amber
nook that led to her mineral uterus"
A small book of poetry by Tupelo Press. I was struck by this stanza of the opening poem as I began thinking about an image for the book's cover. While visiting the Metropolitan Museum of Art in New York City I encountered for the first time the exquisite poise of Aristide Maillol's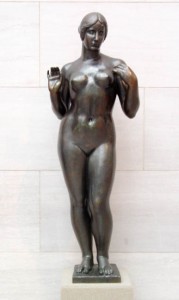 sculptures of the female nude and was reminded of the reference to "her mineral uterus." The cover image is a photo I made of an intimate detail of Maillol's bronze, Venus, with my digital camera when the other visitors' attention was distracted elsewhere.I composited it with a stock photo of a buzzing, "zapping" bee which I purchased online. I chose Adobe Garamond as the text font for its classical feel which compliments the  image on the cover and is appropriate to the formal yet erotic poetry.
The publisher says this about the book:
Witty, sexy and serious, this fourth and eagerly-awaited new book from Larissa Szporluk give us spare, sly, seductive, and haunting poetry that reaches like the ghost of an archetypal figure from her unconscious mind into ours. A young but already recognized star, Szporluk writes of mother-son relationships, of political and social events, and always with a visionary, mythical aspect, and always with faith in the human spirit. Says Lynn Emanuel about Szporluk's work: "This is poetry both luscious and rigorous."
She has the uncanny skill to hone her words until they whittle away at the human experience,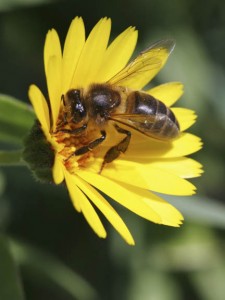 searching for the truth of things, and giving new shape to our most human experiences. Building on her three previous, and much heralded books, one of them (Isolato) the winner of the prestigious Iowa Prize, Larissa Szporluk continues to innovate. She remains completely unpredictable, as if these visceral poems lead her—and us—to extraordinary places of their own volition.
Embryos and Idiots
Larissa Szporluk
Poetry
Tupelo Press, 2007
Soft cover, 6×9 inches
80pp