Relief Printmaking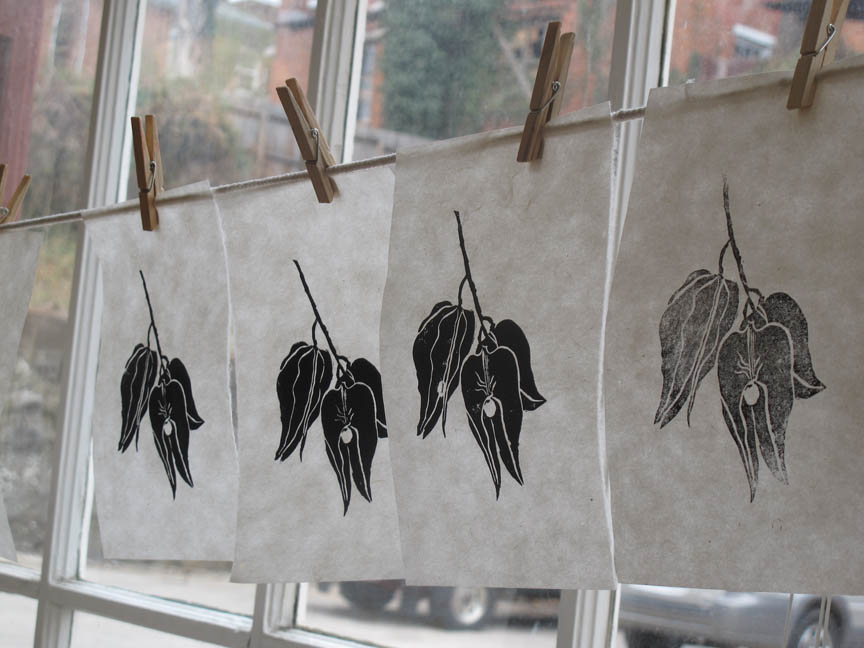 Printmaking allows us to share an original work of art with many through the creation of multiples. Relief printmaking (printing from a wood or linoleum block) is the oldest of the many printmaking techniques. It is also the most accessible to beginners and yields rewarding results rapidly. Join book artist and printmaker Josef Beery to learn the art of relief printmaking in linoleum and print an artist's edition. Past classes have been built around prints for bestiaries (fantastical creatures), herbals (more imaginary work, this time with plants), and broadsides (small posters containing text and image). Each of these subjects puts the practical use of printmaking in historical perspective.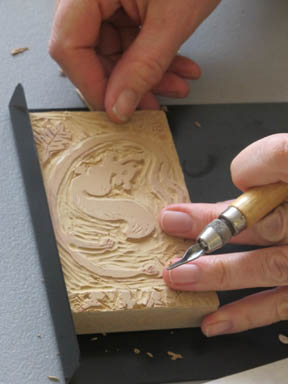 Renewed interest in relief printing has led to the development of inexpensive and commonly available materials and tools. Most amazingly, this form of printmaking is the only one which DOES NOT REQUIRE A PRINTING PRESS. Work is done by hand using a baren to press paper against the inked surface of hand-cut block. This feature makes relief printmaking accessible to all, it can be pursued anywhere with lightweight, portable supplies. Relief printmaking is particularly appealing to those with out an artistic background, because it does not require sophisticated drawing skills and the process of cutting and printing adds its own fascinating results.
In every class, I ask the students to print an edition of their piece so that each student can take home a complete portfolio of the classes work. When there is time, the classes also produce a handmade relief printed portfolio, introducing basic bookbinding skills.
This class has been sponsored by many different organizations and schools. If you are interested in hosting this class or taking the course at its next offering, please contact me.